At the end of each winter term (just before the Christmas break!) we stage the infamous annual YULA Drama Festival.
Our students compete with each other in various classes, Solo and Duo Acting, Verse Speaking, Prose Reading, Musical Theatre and Lip Sync!
It's such an exciting day and all Students receive feedback from our professional adjudicators, who have included: BAFTA winning Play and Screen writer Helen Blakeman (Pleasure Land, Caravan), Elsie Kelly-Hall (Benidorm), former students Kris Mochrie (Heartbeat, Brookside, Emmerdale), Josh Bolt (Nowhere Boy, Last Tango in Halifax, Catch 22), James Johnson (Boiling Point, The Keeper), Mikey Collins (The Keeper. Dunkirk, The Terror), Jill Dickens, Heather Dickinson, Paul and Barbara Green, local Actors/Directors.
Certificates are presented to all competitors and medals awarded.
This year's senior student of the year was Marni. Congratulations!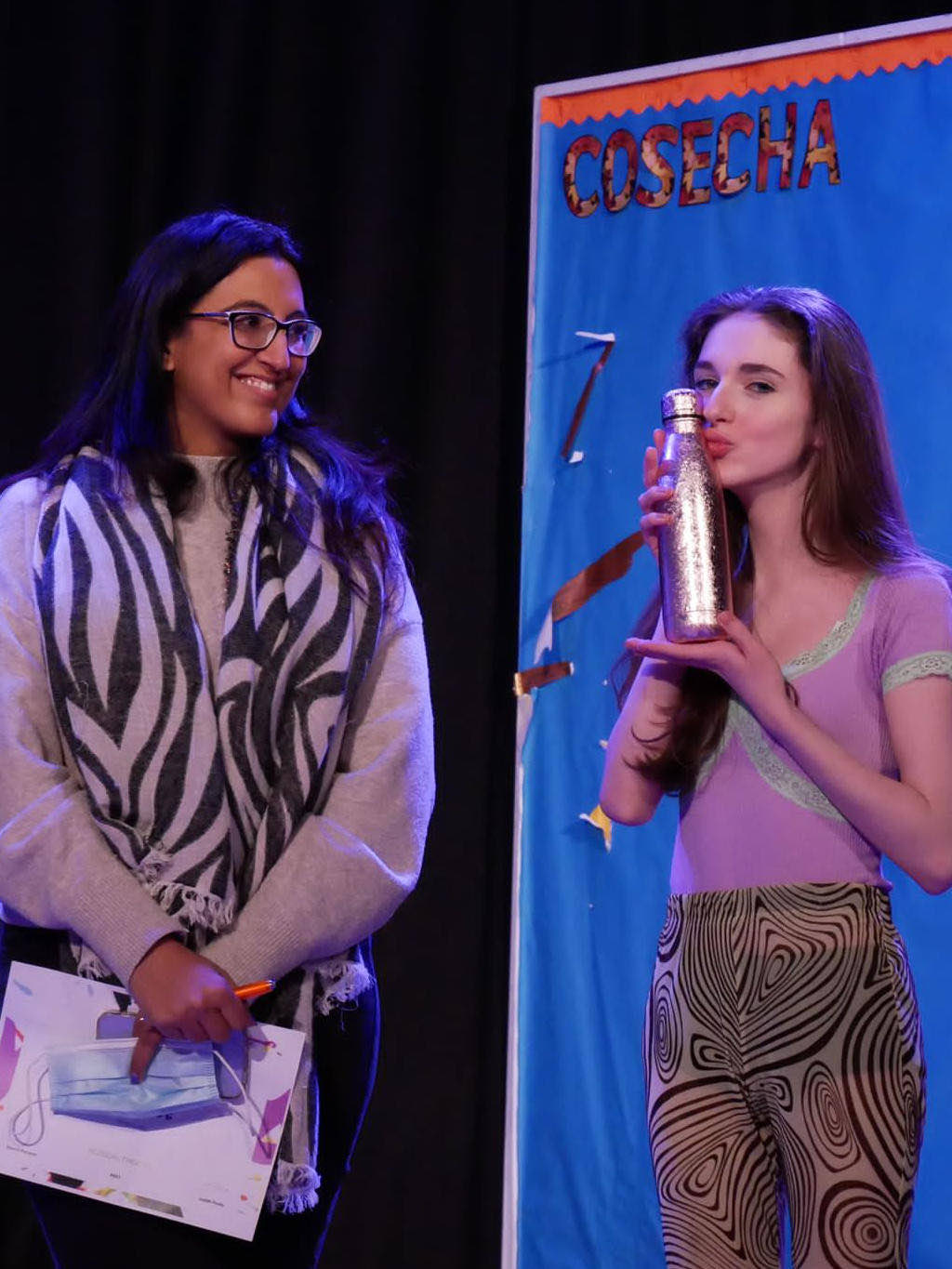 We also present the Chris Crookall Memorial award for Student of the Year. Chris was a much loved student at YULA, who was an actor but went in to be a much respected and successful Film Editor.
The recipient of 2021's Chris Crookall Memorial Award was Rebecca Dean.