Where to start, I was lucky enough to find this school when I was young and newly fueled with the love of Acting. I first met Sherril Parsons (the founder of this sensational, talanted, inspirational school) in the middle of a dress rehearsal of Scrooge. I was thrown in with a day of rehearsal and she trusted me to play the part, this was when I knew I was part of a beautiful, theatrical, creative family! Sherril believed in me like she does every single one of her students and she pushed me to limits I never knew I could, always. With Sherril's guidence, I won Student of the year award 2008, was awarded Distinction in LAMDA Grade 8, and I graduated Rose Bruford School of Speech and Drama with a 1st Class Honours in Aciting.
Without YULA I honestly wouldn't have achieved so much in my professional acting life. They really are such a beautiful drama family, and this safe place is where you will, honestly meet friends for life. I am always so, so greatful for the time and care that was shown to me when I was a young student filled with fire and pure passion. Future students will be honoured to have opportunities like had and YULA truly is where it begins!
Terri R.
Past pupil
YULA transforms people. They take children who are anxious, shy and full of self doubts and give them super powers to overcome this. They allow kids to explore, to grow and to develop. The most prominent in this transition that comes to mind is to see the joy of it all. The team is the best, they care, they have the skills and mostly they love what they do. YULA is the best acting school in Liverpool.
Annonymous
Parent/carer
My three children have been coming to Yula for over 7 years and absolutely love the creative environment they learn drama in. The staff are always warm, welcoming and so encouraging in allowing the children to express themselves in a way that I think is unique to Yula. They coproduce their sketches and plays and develop important skills that increase their confidence and capabilities in public speaking and performing. My three children make us plan our summer holidays around the YULA summer school and I think this says everything! A special mention needs to go to Sherril and Judith who treat our children like their own!
Pooja S.
Parent/carer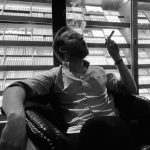 Being trained at YULA gave me so much more than acting training, it gave me a confidence in my life off the stage that was able to contribute to my every day life. I couldn't think of a better teacher and mentor than Sherril and the talented team that she has at YULA Drama School. Still being apart of YULA 21 years after my first lesson is a testament to the wonderful environment that is created at YULA by Sherril and the gang. There's nothing I would change about my time at YULA.
Phil B.
Past pupil
Take a child who struggles socially, who cries when meeting someone new with anxiety, give her the voice she may have lost and watch her as she grows. Dramatic? Not really, as this is exactly what YULA does to their students. YULA gives them the freedom to express themselves in a safe and fun environment and allows them to become young confident people. Amazing drama club. YULA is a life changing experiences and the summer drama club is something that takes a priority over planning of our summer holiday… Hugely recommended.
Annonymous
Parent/carer